Action
L'aventure au quotidien!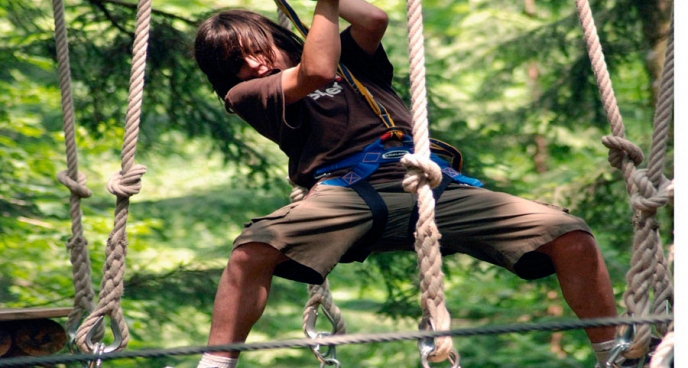 Action
/ L'aventure au quotidien!
Tu aimes l'action et passer du temps dans la nature? Dans ce cas, ce programme est pour toi! Pendant ton séjour, tu as l'occasion de faire chaque jour une activité passionnante différente: une descente en canoé sur le Doubs avec une chasse au trésor, un parcours de tir à l'arc dans la forêt, une journée dans un parc dans les arbres, une descente en trottinette et enfin une après-midi de karting.



Multi-activity program
/ Have fun and discover the region!